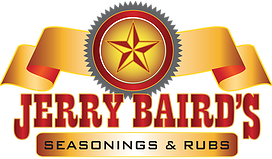 Why we do what we do?
Jerry and his friends believe in Making Something Good, Great! In doing so, we are able to help bring families and friends together with a memorable meal. Jerry always made sure that the cowboys had something to look forward to at the end of long hard day's work. Well, Jerry made sure that happened! He would cook before sunup to after sundown so that they could have a good hearty meal… add his special seasoning… and make a Great meal for the hardworking man. People liked it so much that they wanted to buy it from him, and so the business began. Jerry Baird's is focused on bringing families together for a great meal! Whether the seasoning is used on a mouthwatering steak or a vegetable stew, we want our seasoning to benefit others to enjoy a wonderful meal together. We enjoy seeing and knowing these wonderful experiences happen, and want to ensure that continues by focusing on some of our main goals:

#1 Customer Service
We make cooking easier for the family by providing the most suitable and exciting seasoning mix to make their meals turn to good to great!

#2 Giving Back
We look for opportunities to bless others around us, working as a team, and doing our best effort!

#3 Only the Best
We strive in providing the best authentic chuckwagon seasoning to our Texas lovin' folks! All our products on Amazon are rated at a minimum 4 out of 5 stars!