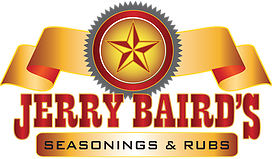 Why we do what we do?
Jerry and his friends believe in Making Something Good, Great! In doing so, we are able to help bring families and friends together with a memorable meal. Jerry always made sure that the cowboys with whom he worked had a satisfying meal after a long, hard day's work. His seasoning made it the best food they had eaten and they wanted to buy it from him, and so the business began. Jerry Baird's Seasoning family guarantees quality and freshness. We want you to benefit with great tasting food, every time you use Jerry's seasonings.
Some of our main goals:

#1 Customer Service
To make cooking easier for the family by providing a variety of quality seasoning, in an easy-to-order manner. Order by a phone call, text or order online.

#2 Giving Back
To look for opportunities to bless others around us, working as a team, and giving our best effort.

#3 Only the Best
To strive in providing the best authentic and fresh seasoning to our Texas lovin' folks.